Get Your Project Done Quickly with Frank Brothers Delivery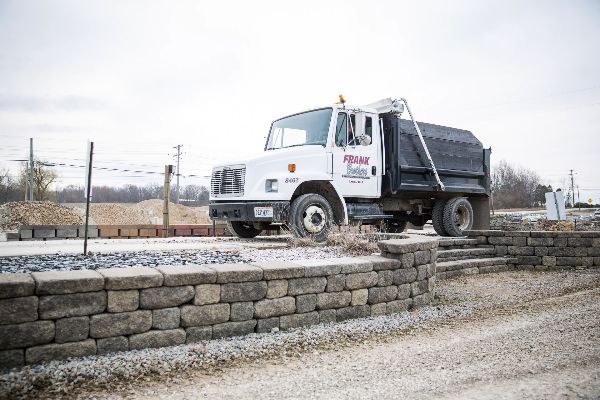 There comes a time when you just don't have time. When you need your landscaping supplies to be delivered, we're there for you! Complete your project without a hassle and have a delivery time you can count on. Give us notice that you need a delivery and we'll be happy to make that happen! We're flexible with your schedule because we know you need predictable delivery date and time.
A small delivery charge of $10.00 will be added to current delivery cost if less than 2 tons or 2 yards of material is requested. For a standard charge, stop into our office in Lodi, Ohio.
---
Topsoil
Delivery: 2-15 yards
Mulch
Delivery: 2-80 yards
Palletized Materials
Delivery: 1-8 pallets
---
Cubic Yard Calculator:
Unsure of how many yards you need? Our Cubic Yard Calculator is simple to use!
Length in feet x width in feet x depth in feet / 27 cubic feet